Reports are becoming faster, easier, and more responsive.
We're always trying to find ways to make your GPS tracking the best experience it can be. That's why we're so excited to introduce you to an even better way to look at reports!
What's new
We started with improved speed and responsiveness. Reports will now load faster than ever and look great on a variety of devices, from desktop computers to laptops to tablets. With a look and feel that mirrors our free mobile app, you can track vehicles and equipment seamlessly from any location.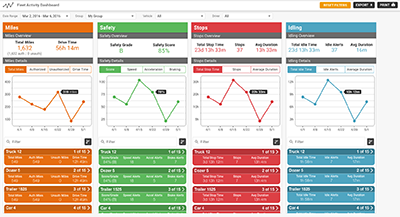 It's common to switch back and forth between reports, alerts, and the map while you manage your business. Now you can set filters once — for groups, dates, etc. — and they will remain persistant as you switch between screens. Ready to start fresh? Simply click the new Reset Filters button and return to your default settings.

Collapsable left navigation gives you more room to view dashboards and data. You can also easily navigate reports with multiple vehicles or equipment by collapsing and expanding rows within reports.Your new reports dashboard makes it easy to select individual data points, filter information, and sort the table by trackers or drivers.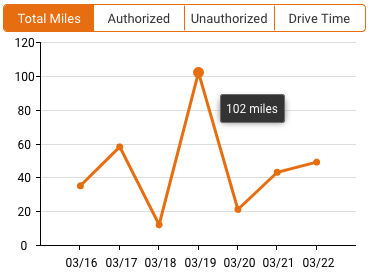 With a clean, fresh look and improved performance, reports is even easier to use than before. We'll be launching the reports update to your account soon. We can't wait for you to experience it!